Payroc Presents MYR: POS Solution for Quick-Service Restaurants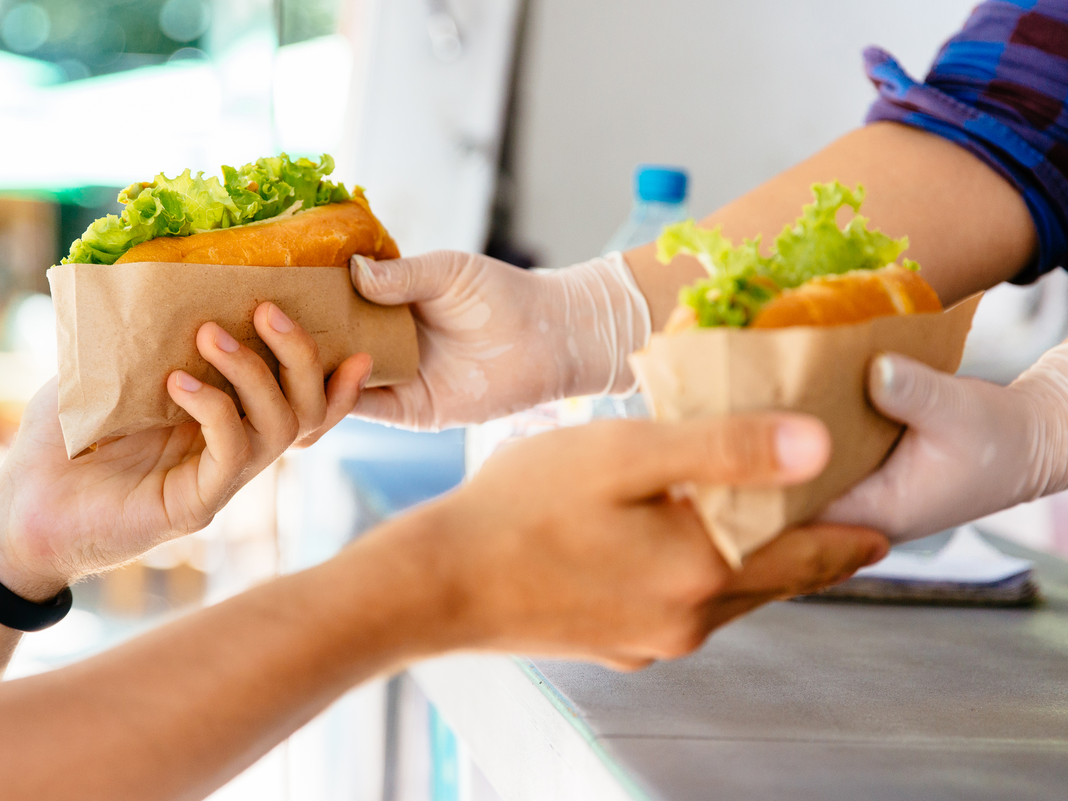 MYR, Payroc's newest POS system offering, is an all-inclusive system that empowers quick-service restaurants to service customers faster than ever before!
Master Your Rush
MYR is the fastest, most streamlined point-of-sale system available for quick-service restaurants (QSRs) looking to properly maximize their revenue. Over 70% of sales take place during 'peak hours' in 2-3 hours per day. MYR's 100% cloud-based order system seamlessly integrates mobile, online, and in-person orders — enabling you to easily fulfill and manage all orders in one place.
Why MYR?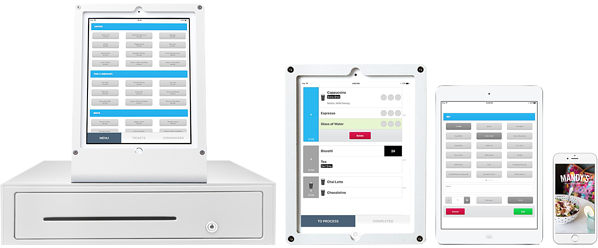 MYR is built for speed. This POS system is designed to streamline the ordering process from start to finish - orders are made at the register and then sent to the kitchen in real-time. This cuts out the need for trips to the kitchen and provides staff instant access to new orders.
Once the order has been fulfilled, it is marked complete and cleared from the system. MYR also offers equipment for staff to take orders and process payment through a moving line.
Reporting, Integrated Payments, Auto Updates
MYR's reporting analytics system provides detailed reviews of the day's transactions. All reporting is cloud-based and accessible anywhere, anytime!
MYR is also integrated with Uber Eats, so merchants do not need to use a different system for food delivery purchases.
Online Ordering

and Branded Mobile App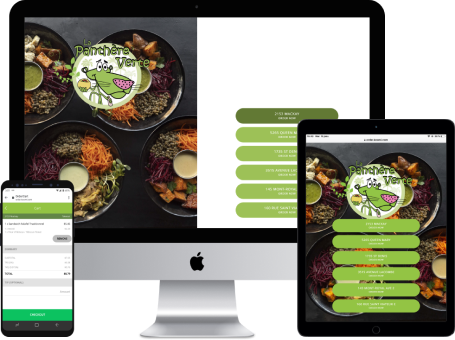 Online ordering is a huge and ever-growing part of the restaurant industry. With MYR, merchants have the opportunity to offer online ordering with a unique white-labeled ordering platform. This platform can be branded as a website or mobile app.
"Payroc is excited to offer our merchants such a robust solution. MYR not only enhances the ordering process inside the restaurant, its online ordering and branded mobile app features are great opportunities for business growth," says Ashley Vass, product sales manager.
MYR is also integrated with business essential software for an even more seamless experience.
RewardPay Choice

Compatibility
MYR is RewardPay Choice enabled, giving merchant's the choice to save hundreds of dollars in monthly credit card processing fees.
Additional Key Benefits:
Employee management

Inventory management

Ingredient tracking
For more information on how Payroc and MYR can help grow your business, contact us here.
About Payroc
Payroc and its affiliates, with offices in Chicagoland, Atlanta, Toronto, Whitefish, Montana and Salt Lake City is a high-growth American, Canadian and international merchant acquirer, processor and payment facilitator powerhouse operating in 46 countries, processing over $29 billion in annualized volume for more than 66,000 merchants. Payroc offers best-in-class sales enablement and merchant processing technology on a global basis, delivering proprietary, innovative and full-service merchant acquiring solutions together with key card brand network payment sponsorship registrations. Payroc LLC, together with its wholly-owned affiliate Payroc Processing Systems, LLC, is a registered Visa third party processor (TPP), Mastercard third party servicer (TPSV), payment facilitator (payfac) and encryption support organization (ESO) for Fifth Third Bank, an Ohio-chartered bank, Cincinnati, Ohio ("Fifth Third"). Payroc LLC is a registered independent sales organization (ISO/MSP) for Fifth Third and Wells Fargo Bank, N.A., Concord, California ("Wells"). NxGen, one of Payroc's companies, is an Elavon payments partner and registered as an ISO/MSP of Elavon, Inc., Georgia, a wholly owned subsidiary of US Bank Minneapolis. The company's Canadian business unit is a registered ISO/MSP of Wells and Peoples Trust Company, Vancouver, Canada. For more information, please visit payroc.com or telephone 844-PAYROC-4.
About MYR
More than just a point of sale. As the quick-service concept ramps up globally, the way QSRs (quick-service restaurants) make money has changed. MYR is here to solve the new pain-points of the fastest-growing segment in the restaurant industry. We've created the first quick-service point of sale with a full order ecosystem that bridges online, mobile, and regular orders seamlessly.
Today, we serve more than 700 customers across North America. We're headquartered in Montreal, Canada. For more information, please visit https://www.myr.io/en/
Get started with Payroc
No matter where you are in your payments journey - whether a merchant, agent, partner developer, we're here to help.