Retail Discount Ideas for Black Friday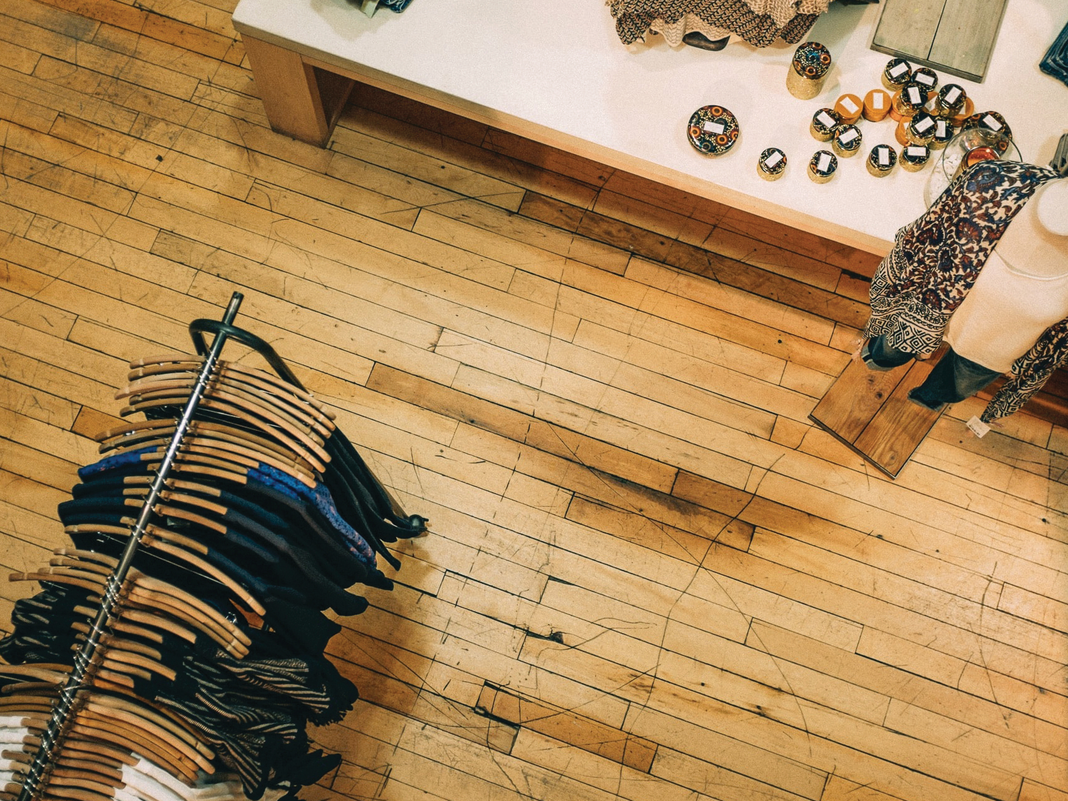 Black Friday is the holiest day of the year for shoppers and business owners alike. Whether you're a huge corporation or a local retail store, gaining a competitive edge during this huge spending day can be a daunting task. You will have to get creative and prepare to take risks to avoid being washed out by the competition.
That being said, be aware of the fact that you are a small business and excessive discounting like the huge corporations is not the way to go. Discounting your products does not have to lose you money nor does it have to affect the value of your offerings. Huge department stores are fortunate enough to have the funds to be able to break even with their discounts. As a local retail store, it's unlikely you have the financial ability to discount to that extent. The great news is there are ways to stand out that will not break the bank and are often more fun for both you and your customers.
Use social media to promote all the deals and specials
Take advantage of the wonderful world of social media and all its free marketing opportunities. Be prepared to showcase your Black Friday deals a couple of weeks before the actual date. You may have already planned to send out teaser emails to your loyal customers, but the problem is emails are not always reliable. Sending teaser flyers only includes those who have already expressed interest in your store and there is still no guarantee they will even see it.
This is where social media will help engage a larger audience in a more effective way. You can adapt those email flyers on multiple social media to attract non-email, loyal customers, and other potential shoppers. Social media posts give audiences a simpler way to learn about your Black Friday deals.
If your company does not have many followers on social platforms, there are still ways to reach a broader audience. By using proper hashtags, social media has the ability to reach more than just current followers. Some popular Black Friday hashtags are #blackfridaydeals, #smallbusinessaturday, #cybermonday, #blackfriday, #localdeals, #retaildiscounts, etc. As traffic increases, you can turn them into loyal followers by offering deals only on social media.
Hold Black Friday contests for giveaways
Again, here is where social media can be used to your advantage. Instagram and Facebook giveaways have become increasingly popular and have helped make names for many small businesses. There are many different types of contests you can design and this gives you tons of free marketing that will justify the expenses of giving away free things.
Some easy ideas for the giveaway could be anything from a miscellaneous box of your popular seasonal products or a gift card to use on Black Friday. Having an increase in word-of-mouth will make your store a more desirable place to visit during this crazy shopping day.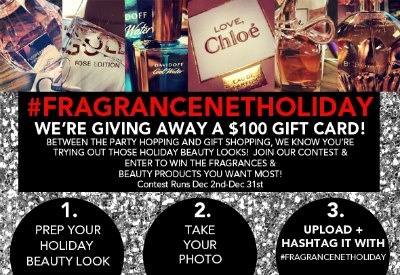 Keep the mystery gifts alive
Mystery gifts will lighten the spirits of the exhausted Black Friday shoppers. After a busy day of shopping, buyers will be excited to experience a little mystery, especially when that mystery includes a free gift. Customers' curiosity will make the offer irresistible and will draw in many new buyers to your store.
Now just because it says "free" on the label does not mean customers receive the gift for free. You can offer deals such as "spend $30 and pick a free mystery gift box" or "spend $25 and receive a gift card of up to $100." As for the boxes or bags, they can contain something simple such as a free bracelet, t-shirts, or anything small that will still leave you with a profit.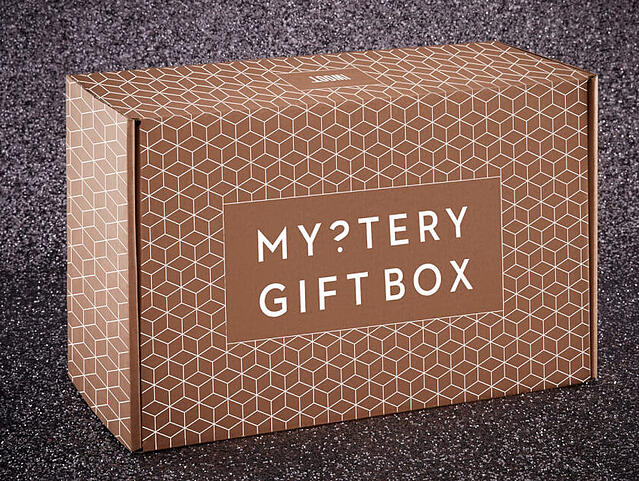 eCommerce deals are essential
Black Friday, Small Business Saturday, and Cyber Monday are huge consumer spending days. Unfortunately, there are many potential patrons out there that refuse to leave their house on Black Friday no matter how awesome the deal is. That is why having online deals along with in-store are crucial and will draw in those potential buyers that choose not to leave home. Unlike huge department stores, your small business only allows local communities to purchase in-store and excludes the rest of the nation. By offering your products' discounts and deals online you will instantly increase your customer traffic on a much larger scale.
If your company's website does not already have eCommerce, read this article that speaks about the benefits of having an eCommerce option.
Invite customers to wind down at your store
Since you are a local retail business, there is no point in paying your employees overtime to open Thanksgiving day and work through the night. Open at a normal time and invite the customers to make your store one of their last destinations. Invite them to come to unwind from the hustle and bustle by handing out free snacks and beverages.
Make an event out of it; consider hiring a massage therapist for $5 walk-in massages or have a coffee bar with a lounge area to rejuvenate the tired shoppers. Advertise the event on social media platforms as if it is a deal in itself. During this time you can give out coupons that would encourage them to return to the store before the 25th or even the next day on Small Business Saturday.
Be extra
First off return policies are key to avoiding buyer's remorse. Reassure buyers that can return any item within the first 30 days or create a policy that fits your business. Advertise guaranteed return policies to help build rapport with your customers and keep them from regretting any purchases from you.
Black Friday is the time when holiday gifts are bought. Make the gift-giving easier for the buyers by offering free gift wrapping with customizable tags. Shoppers will love the extra effort and will most likely leave with a positive feeling about your company.
Letting the shoppers know you care about their feelings will show that your business values them. No matter how low the price is at other places, customers will choose a place that values them over one that sees them as walking ATMs.
Season of giving
91% of people prefer to purchase products or services that go towards supporting a cause. People want to feel selfless during the giving season, making them more inclined to spend more money at a company that supports those in need.
That being said, consider donating a certain amount of the purchased profits to a local charity or host a can food drive. Check out these other charitable strategies.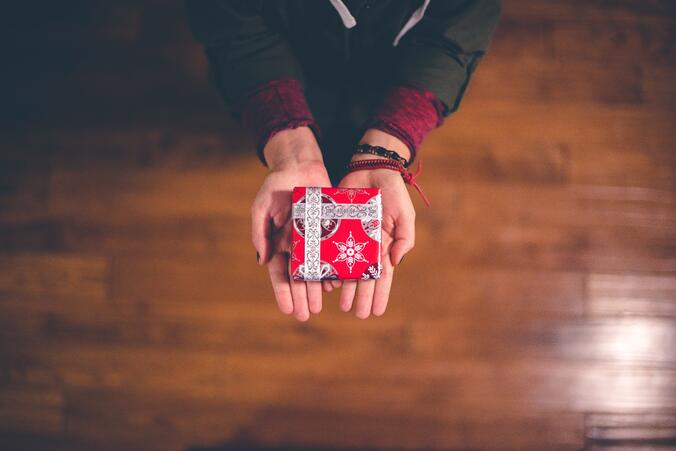 To wrap up, planning for Black Friday can be intimidating for a small retail business. There are huge department stores that offer discounts that will be difficult to match. The good news is shoppers are still seeking value. Focus on the value of your products along with having the best customer service; give the buyers an irresistible offer that they can not pass up.
Try out the discount ideas that best fit your business and watch your customers flow in on the most exciting shopping day of the year.
Get started with Payroc
No matter where you are in your payments journey - whether a merchant, agent, partner developer, we're here to help.