Credit Card Processing for Food Trucks: How to Choose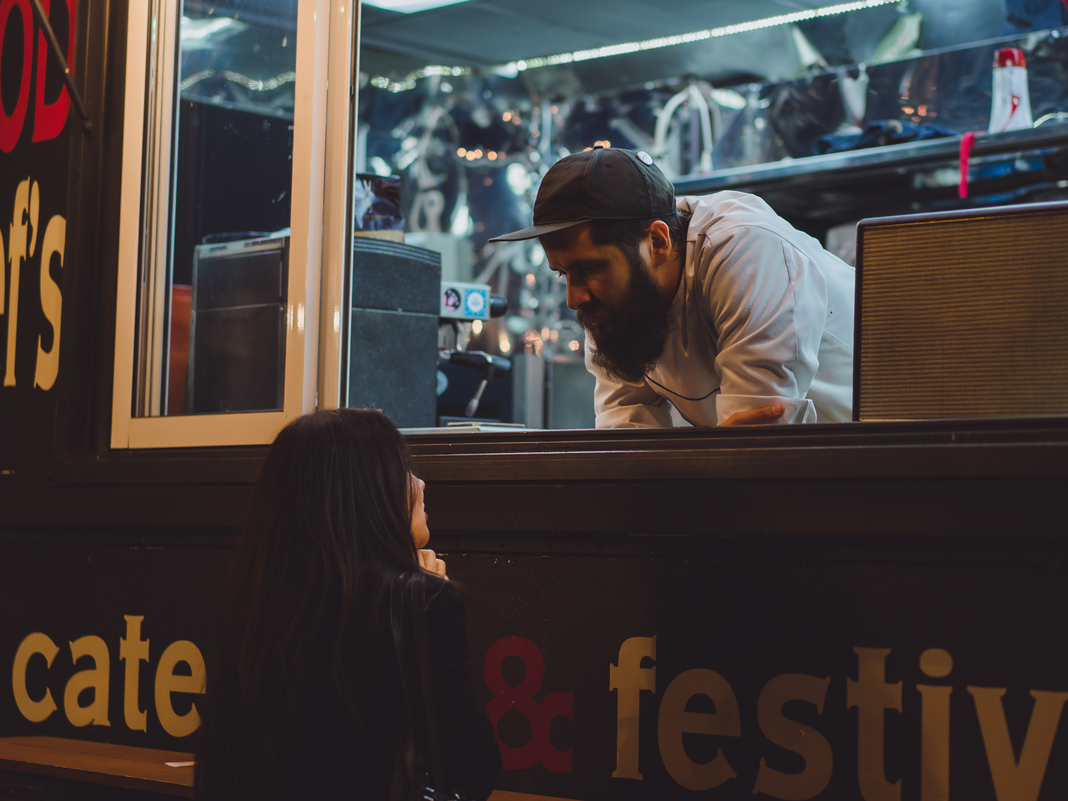 Keeping your line fast, product consistent, and customers happy are the three most important factors when it comes to having a successful food truck. However, without equipping you and your staff with the right tools this goal will be both overwhelming and unattainable.
First, you need to realize why you need one and how it will streamline your business process. After that, you can pick which one will be most beneficial for how you would like your food truck to function and keep your customers coming back for more!
Why you need one:
Built For Busy Lines
One of the greatest benefits of a mobile POS system is in the name – it's mobile. Should the cooks need more room, or there's a never-ending line, the cashier is able to work outside the truck and down your busy lines. They will be able to speed up the ordering and payment processing while maximizing customer satisfaction. This allows the orders to reach the cooks quicker, meaning their food will get prepared sooner. This process keeps the orders flowing in, while still pumping out a quality product, and keeping the line moving.
Space, Ease, and Cost
One of the biggest concerns for food truck owners is the size of their workspace. Utilizing a mobile POS system allows a more compact way to take orders and process payments, allowing more room for the cooks and products. A mobile system is lightweight and can easily be moved around or transported to different locations. It can easily be stored or taken out of the truck, eliminating the worry of theft.
Mobile POS systems are designed to be simple, and easy to learn and use. They are designed for speed and ease in order to keep the operation running smoothly, and the staff and customers happy.
Everything In One Location
A mobile POS system allows you to take orders, send them to the kitchen, process payments, store accounting files, and create detailed reports. Most mobile POS systems operate through a wi-fi connection and cloud-based storage, allowing all information to be stored in one convenient location.
So, what are your options?
Most mobile credit card processors do not charge for the mobile app or credit card readers. But they do charge per swipe or per transaction. The benefit, of course, is that you only have to pay for it when you use it! Some offer the choice of a low monthly fee in exchange for a lower per-swipe fee. These solutions require minimal upfront investment with your only need is to have a smartphone or tablet with a data plan.
Mobile point-of-sale solutions also require internet access. These solutions are specifically designed to process food orders and manage food inventory, employee schedules, and customer data. Some require a monthly subscription fee, while others offer the software in exchange for swipe fees. Mobile POS solutions give you the tools to run your business, within a concise system.
Some point-of-sale companies create solutions specifically for food trucks. All-in-one solutions often also include card readers, cash drawers, receipt printers, and keyboards. These systems require a bit more upfront but often allow you the freedom to choose your own credit card processor, and the hardware is durable!
By implementing a new point-of-sale system, you will reap a larger portion of revenue by being able to accept all types of payments from your customers!
Get started with Payroc
No matter where you are in your payments journey - whether a merchant, agent, partner developer, we're here to help.